I have been doing a lot of professional reading lately. I just finished The Book Whisperer by Donalyn Miller and I ABSOLUTELY LOVED it!! No matter what grade you teach you will be able to apply this book to your life- in your classroom, with the students you work with, and with your own little ones at home.
One very key piece of research has come out of all of the reading I have done lately and that is in order to grow our students as readers and to develop their love for reading WE MUST IMMERSE THEM IN READING AND GIVE THEM AS MUCH TIME AS POSSIBLE TO READ DURING THE DAY. Donalyn talks about this in The Book Whisperer and Richard Allington talks about it in his book What Really Matters for Struggling Readers: Designing Research-Based Programs. Kimberly Gillow, from
Funky First Grade Fun
, also addresses this in her
Virtual Teaching Expo
session
Systematic Approach to Helping Struggling Readers.
Evaluate your daily schedule to see where you are wasting minutes that could be used reading, consider how you run your guided reading groups (are you spending more time teaching skills than having kids read), consider how much time you spend during the day reading to your class, and consider implementing the Daily Five or a reader's workshop in your class to give students more time to read. Richard Allington says our children need to be reading for at least 90 minutes a day to grow as readers- not spending 90 minutes in an ELA block but 90 minutes actually reading text.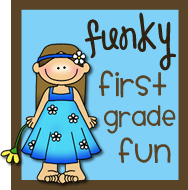 I highly recommend all three of these resources. I thoroughly enjoyed reading and listening to all of them. They have caused me to really reflect on my teaching practices and to consider some things I need to change for next year.
Reading is not the only thing I have been reading about...
This week I started the book Marvelous Minilessons for Teaching Beginning Writing, K-3. I had seen this book on Pinterest and several different blogs, but I finally got the chance to flip through a copy on my own and knew I had to purchase it. I have already started reading it. It is perfect for all of us who teach young writers. It has a lot of great information in it and it is an easy read.
The two books I have waiting in the wings to read next....
I encourage all of you to join Donalyn Miller and myself in the 4th Annual Book-a-Day summer reading challenge. For more information, check out Donalyn's post on her blog
The Book Whisperer
.